Votive Candle Holders
We create two styles of Votive Candleholders.  Our Plank Votive Candleholders come in 3-, 4-, 5- and 6-hole sizes.  They are made from hardwoods and hand-finished with an oil finish.  The planks are accented with contrasting wood in the center and legs.
You can choose from a Maple, Poplar, Cherry or Walnut Plank and then most of the woods shown on the website as contrast. 
Our Arched Votive Candleholders come into two sizes:  3 candles and 5 candles.  You can choose from many woods for the arches and platforms.  Please contact us for your selection.  Candles are included.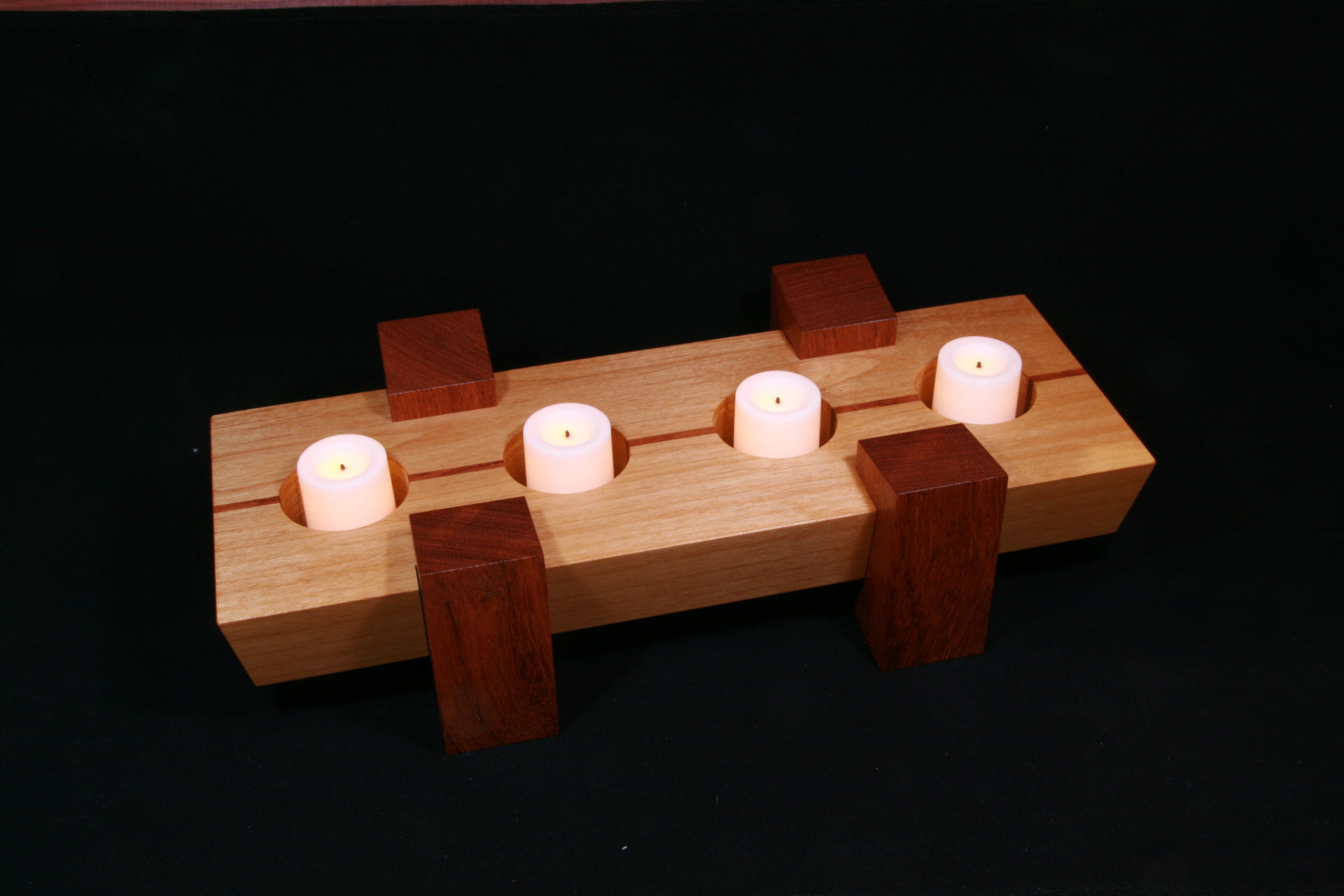 4-Candle Plank

Maple with Bubinga

Legs and Center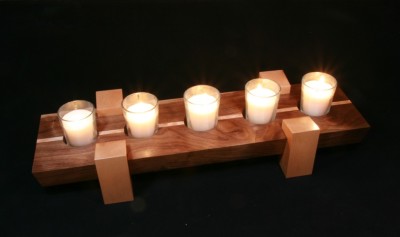 5-Candle Plank

Walnut with Maple
Legs and Center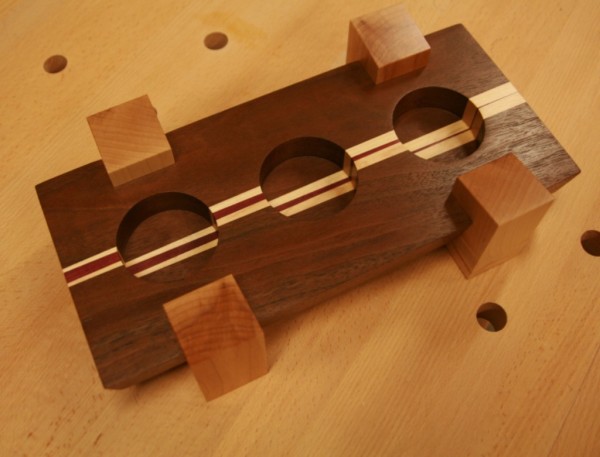 3-Candle Plank

Maple Legs with
Maple and Purpleheart Center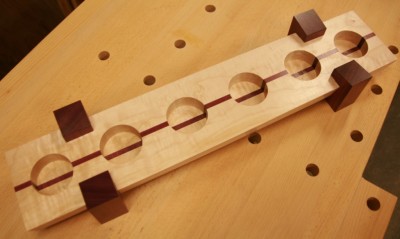 6-Candle Plank

Curly Maple with
Purpleheart Legs and Center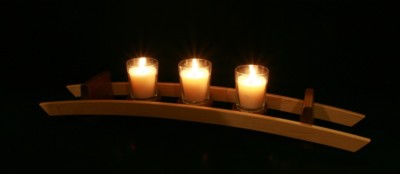 Small Arch

Maple Arches with Walnut

Platforms and Legs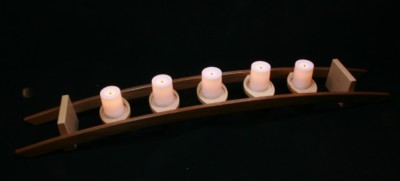 Large Arch

Walnut Arches with Maple
Platforms and lets